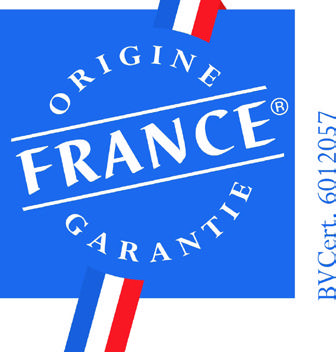 Plate lifetime warranty


Burners 10 years warranty


Chassis 2 years warranty
There's nothing better than cooking without creating a mess in the kitchen and while enjoying time with friends and family. You'll barely have time for an aperitif before your plancha is ready to sear a large rib steak. You can cook many different types of food with less time spent on prepping and cooking. It only takes a few minutes for the plancha to heat up to the perfect cooking temperature (up to 360°C / 680°F). Food is then seared to become perfectly crispy and juicy.
PLANCHA BERGERAC 2400 STAINLESS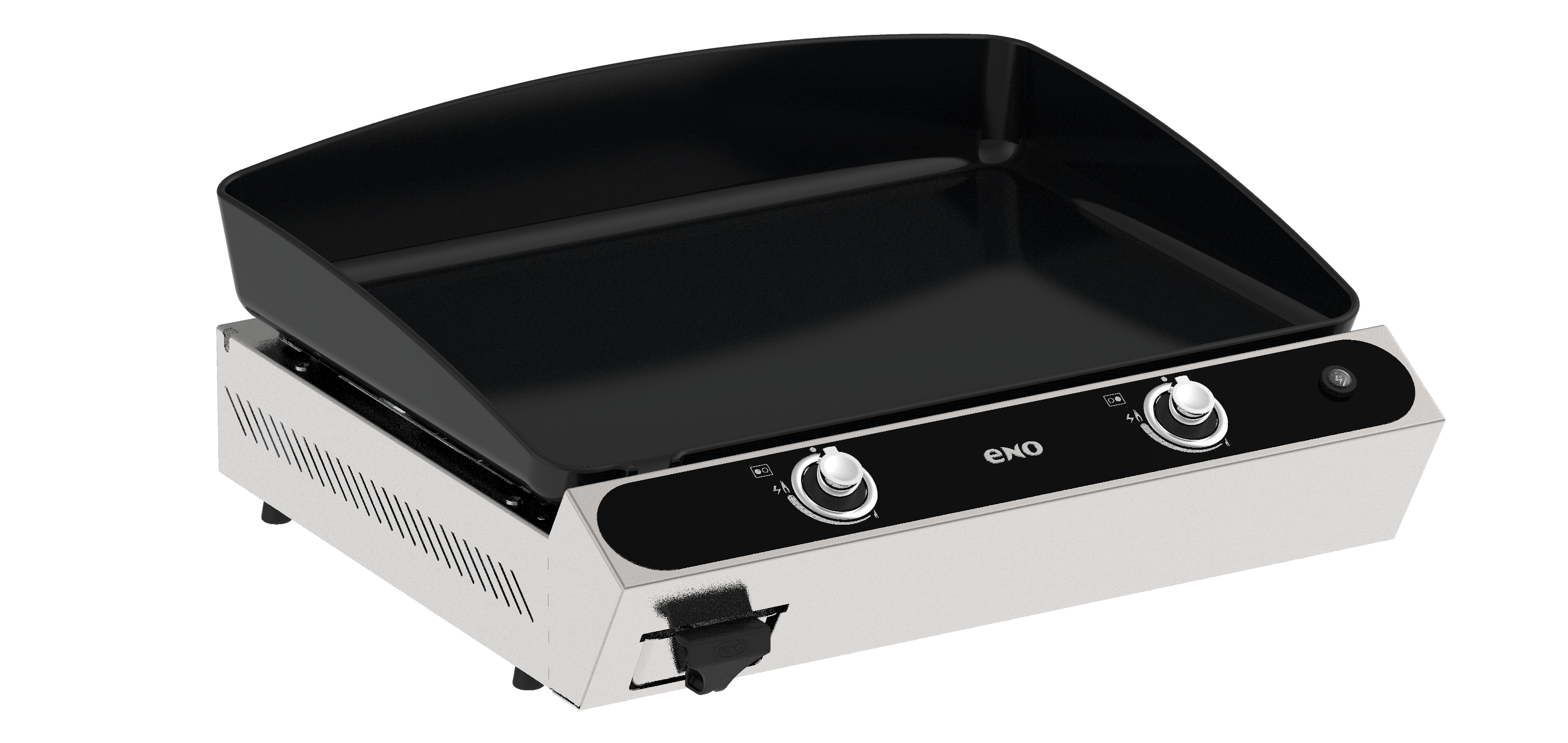 $ CA1,380 + S&H (Pre-order)
| | |
| --- | --- |
| Power : | 5,6 kW / 19108 BTU/h |
| Dimensions (H x W x D) inch : | 9.46" x 23.64" x 22.46" |
| Weight : | 54.01 lbs |
| Input energy : | Gas propan / NG |
| People capacity : | 6/8 |
| Plate : | Cast enamelled plate 7mm (1/4'') |
| Usage : | Outdoor |
PLANCHA BERGERAC 2400 CARGO GREY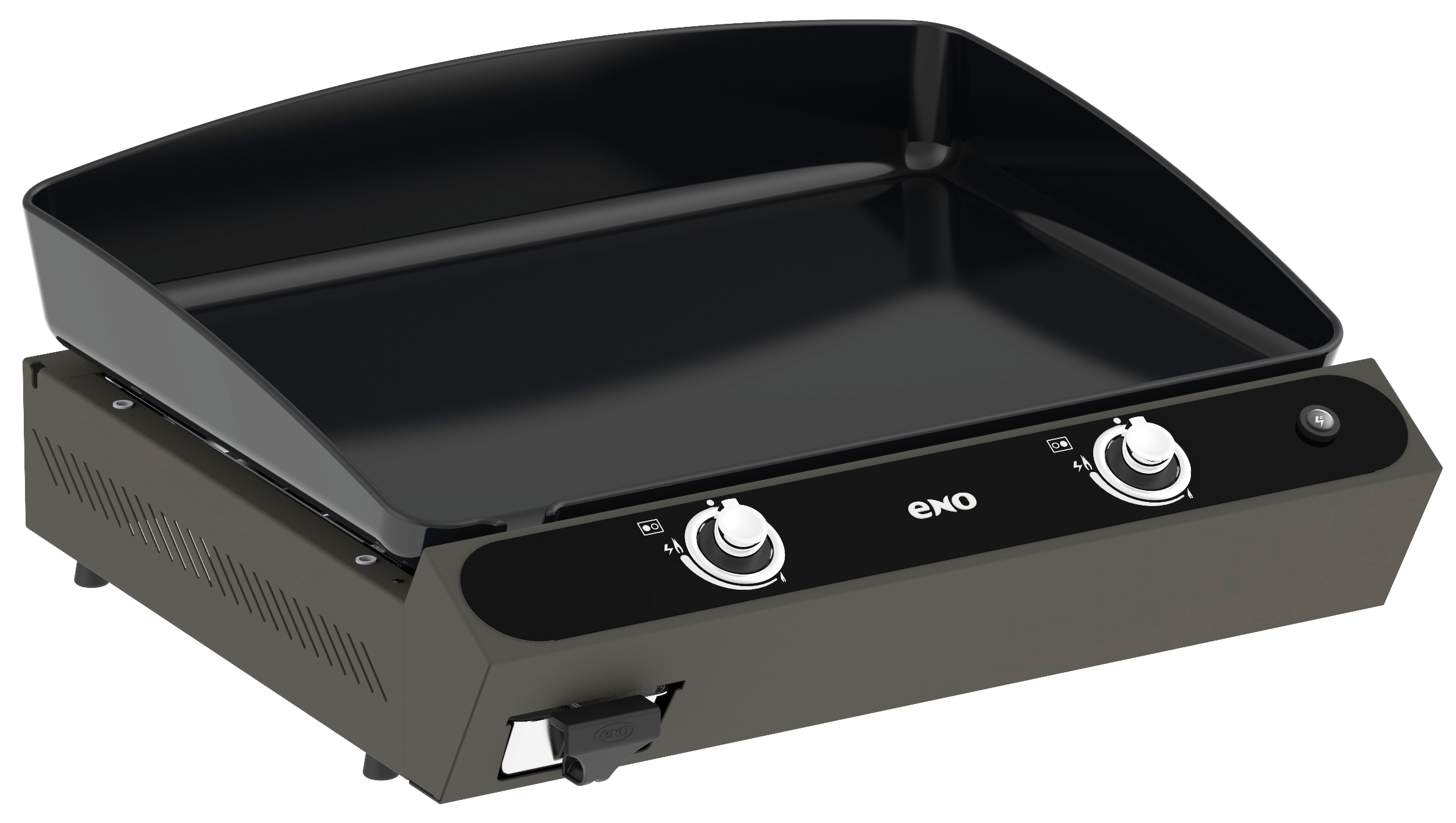 $ CA1,100 + S&H (Pre-order)
| | |
| --- | --- |
| Power : | 5,6 kW / 19108 BTU/h |
| Dimensions (H x W x D) inch : | 9.46" x 23.64" x 22.46" |
| Weight : | 57.32 lbs |
| Input energy : | Gas propan / NG |
| People capacity : | 6/8 |
| Plate : | Cast enamelled plate |
| Usage : | Outdoor |
PLANCHA BERGERAC 3000 STAINLESS
$ CA1,750 + S&H (Pre-order)
| | |
| --- | --- |
| Power : | 6,9 kW / 23544 BTU/h |
| Dimensions (H x W x D) inch : | 9.46" x 30.34" x 22.46" |
| Weight : | 68.34 lbs |
| Input energy : | Gas propan / NG |
| People capacity : | 8/12 |
| Plate : | Cast enamelled plate 7mm (1/4'') |
| Usage : | Outdoor |
PLANCHA BERGERAC 3000 CARGO GREY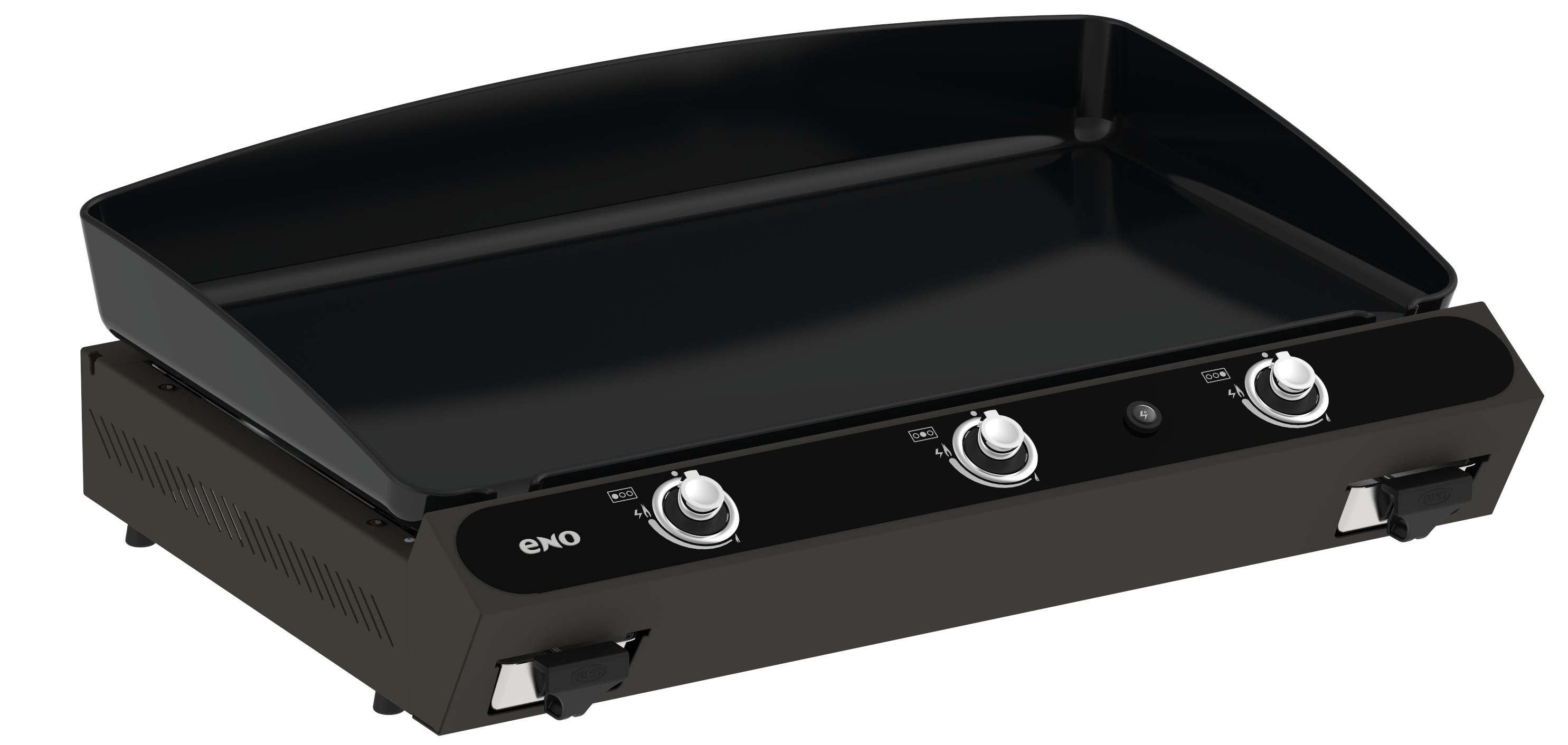 $ CA1,360 + S&H (Pre-order)
| | |
| --- | --- |
| Power : | 6,9 kW / 23544 BTU/h |
| Dimensions (H x W x D) inch : | 9.46" x 30.34" x 22.46" |
| Weight : | 68.34 lbs |
| Input energy : | Gas propan / NG |
| People capacity : | 8/12 |
| Plate : | Cast enamelled plate 7mm (1/4'') |
| Usage : | Outdoor |
MOBILOT TROLLEY WOOD & STAINLESS
Wooden trolley and stainless steel tray, 4 wheels, 2 sliding shelves, drawer, storage shelf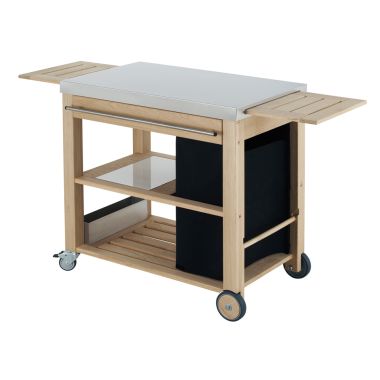 $CA1,080 + S&H (Pre-order)
| | |
| --- | --- |
| Weight : | 87.96 lbs |
| Dimensions (H x W x D) inch : | 34.67" x 60.28" x 22.46" |
| Usage : | Indoor / Outdoor |
| Material : | Oiled accacia |
| Plate : | Stainless steel |
| Warranty : | 2 years |
| Material : | Robinier et inox |
| Coating : | Huilé naturel |
| Color : | bois |
EMILE TROLLEY WOOD AND HLP
Table for plancha with black HLP top, 4 wheels, 2 shelves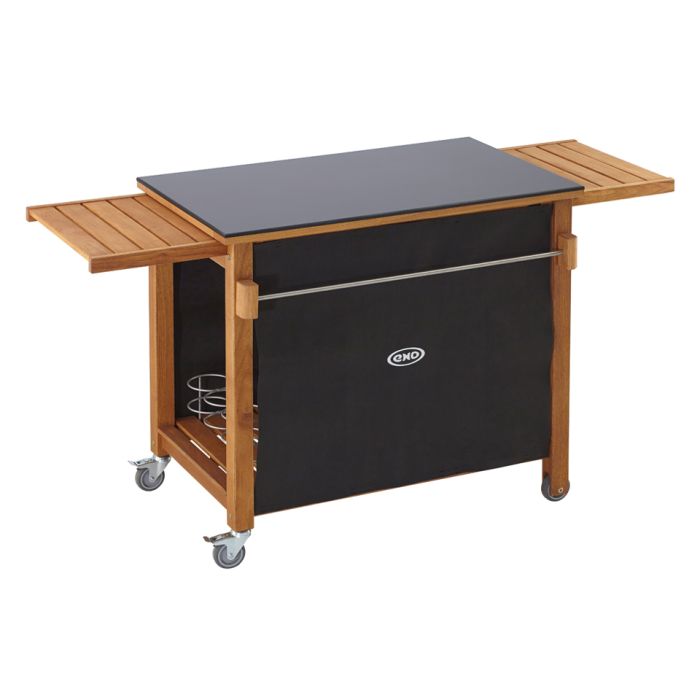 $ CA 800.00 + S&H (

Pre-order)



| | |
| --- | --- |
| Weight : | 55.12 lbs |
| Dimensions (H x W x D) inch : | 33.49" x 57.52" x 22.06" |
| Usage : | Indoor / Outdoor |
| Material : | accacia, HPL |
| Warranty : | 2 years |
| Material : | False accacia and HLP |
| Coating : | Natural oil |
| Color : | Wood |
COMBO BERGERAC STAINLESS
Stainess and black galvanized steel trolley with doors - 4 swivel wheels with brakes - 2 Stainless shelves - Storage shelf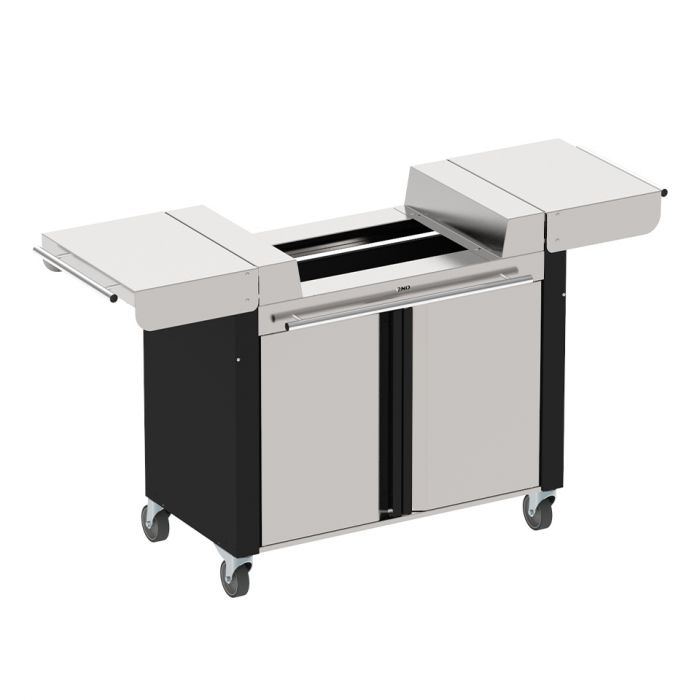 $ CA1,250 + S&H (

Pre-order)
| | |
| --- | --- |
| Weight : | 104.28 lbs |
| Dimensions (H x W x D) inch : | 35.85" x 64.62" x 21.67" |
| Usage : | Indoor / Outdoor |
| Material : | SS 304L polished (marine grade) and galvanized steel coated |
| Warranty : | 2 years |
BERGERAC 2400 CART CARGO GREY
Cargo grey galvanized steel trolley for Bergerac plancha 2400 - 4 large wheels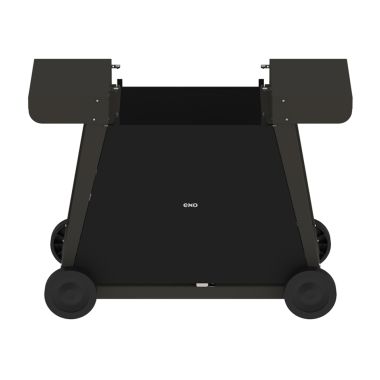 $ CA730.00 + S&H (

Pre-order)
| | |
| --- | --- |
| Weight : | 44.09 lbs |
| Dimensions (H x W x D) inch : | 39.4" x 47.67" x 22.46" |
| Usage : | Outdoor |
| Material : | Coated galvanized steel |
| Warranty : | 2 years |
BERGERAC 3000 CART CARGO GREY
Cargo grey galvanized steel trolley for Bergerac plancha 3000 - 4 large wheels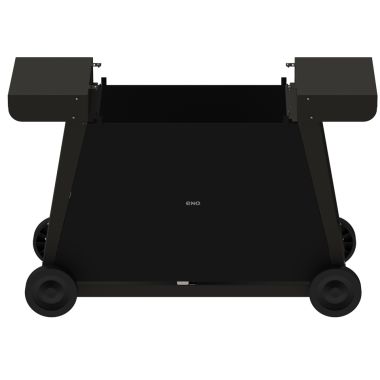 $ CA840.00 + S&H (Pre-order)
| | |
| --- | --- |
| Weight : | 48.50 lbs |
| Dimensions (H x W x D) inch : | 39.4" x 53.58" x 22.46" |
| Usage : | Outdoor |
| Material : | Coated galvanized steel |
| Warranty : | 2 years |
how to clean your eno-plancha